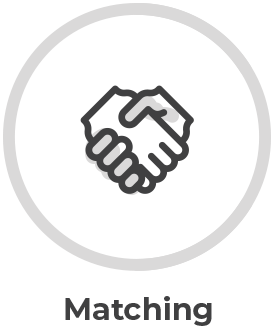 Match Your Units with Program Participants

List your property on Padmission
Padmission is our online housing listing and search platform where you can:
Add, activate and deactivate properties and units based on availability
Select which HOM housing programs you want to participate in
Provide detailed rental information, including:

Floorplan, amenities, and facilities
Pictures and documents
Rental rates and required fees and deposits
Utility information and responsibilities

Receive inquiries from case managers and HOM housing program participants
Click on the button below to register or login to Padmission.
Tenant Selection
While landlords may use their normal tenant selection criteria in considering HOM applicants for tenancy, we encourage landlords to consider circumstances and exercise discretion in their screening to promote access to housing. Landlords should consider risk mitigation factors, including tenants' receipt of financial assistance from HOM and case management and other supportive services from HOM social services partners. Landlords' use of such discretion is a furtherance of the landlord's commitment to fair housing and provides equal access to housing for individuals and/or families protected by the federal, state and local Federal Fair Housing Acts.
Please note that HOM determines only that the applicant is eligible to receive rental assistance in the programs according to applicable program eligibility criteria. HOM does not screen program participants for suitability for tenancy.
NOTE: In accordance with Federal Fair Housing Laws, it is illegal to discriminate against any person because of race, color, religion, sex, handicap, familial status, or national origin.